Although Wi-Fi routers are a common technology found in most households, they also often go overlooked when people try troubleshooting lagging internet speeds or other connectivity issues. Choosing a good router—and making sure yours has been updated in the last five years or so—can be the difference between constant buffering and smooth streaming, whether you have a top-notch gaming desktop or a humble Chromebook. These are some of the best to help keep you connected no matter your square footage or number of devices.
Check out quick info on the top five Wi-Fi routers below, then scroll deeper for buying advice and full reviews of these models plus other high-ranking options.
Great Value
Netgear Nighthawk R6700
A reliable and affordable router great for most homes up to 1,500 square feet.
For Google Home Users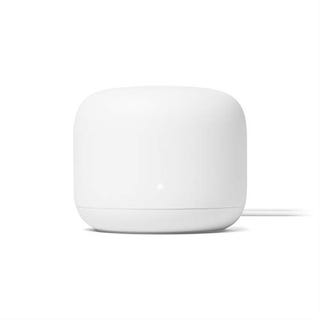 Google Nest Wi-Fi AC2200
Google
amazon.com
$169.00
$124.00 (27% off)
Broaden your Wi-Fi coverage and your Google smart home ecosystem.
Premium Mesh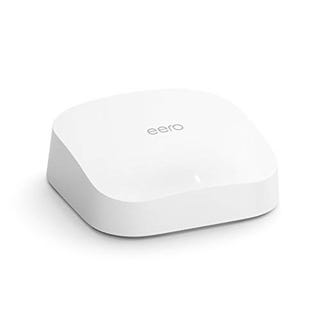 Eero Pro 6
eero
amazon.com
$229.00
$183.00 (20% off)
This top mesh system covers 2,000 square feet per Eero hub.
For Large Homes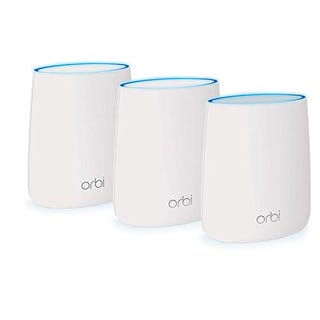 Netgear Orbi AC3000
NETGEAR
amazon.com
$699.99
$425.00 (39% off)
The Orbi router with two satellites will extend reliable internet through large spaces.
Best Budget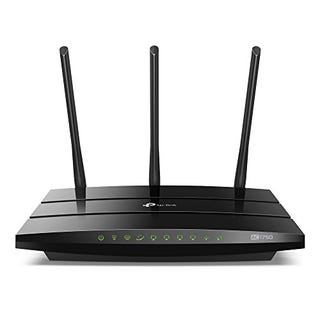 TP-Link Archer A7 AC1750
TP-Link
amazon.com
$49.99
Get high-speed internet without paying extra for unnecessary coverage.
Things to Consider
When it comes to Wi-Fi routers, the biggest thing to account for is the size of the space in which it will be used. If you're connecting across only a small apartment, you may not need a particularly powerful router. But you'll want one for large homes or connecting many devices to your internet at a time. Many manufacturers will rate their Wi-Fi router to cover a certain square footage, so be sure to cross reference that with your living space. Also be aware that while your square footage may fall within your router's reach, the construction of your house—if it involves things like thick stone walls—can prevent the signal from extending throughout the whole home. If that's the case, invest in an extender (or mesh system with satellites) to fill in any dead spots.
While many people opt for a router and modem system offered by their phone service provider, it's often cheaper to buy one of your own, and it can provide you with better, more powerful Wi-Fi. Often, phone services don't offer routers with the best or most up-to-date technology, so you end up paying more for an inferior product. When purchasing your own router, consider what exactly you'll be using it for. Say you have a smart home or use many smart appliances, you'll want a Wi-Fi system that has enough speed and bandwidth.
About Bands
Radio bands essentially determine how powerful your Wi-Fi will be and how well it can travel through walls and other barriers. Any decent router you'd get today will likely have at least two. One will be a 2.4-gigahertz band, which provides lower speeds at a higher distance, and the other a 5-GHz band, which brings you high-speed internet but at shorter distances. Working together, they afford consistent and expansive internet access.
Since all Bluetooth devices operate at 2.4 GHz, that band can get bogged down quickly. But most routers will allow you to choose which band you wish to connect your devices to, making it easier to work around high-traffic situations and use the band best suited for your purposes. For example, streaming a game or movie through the 5-GHz band can prevent lagging. And when scrolling through Instagram far from your router, you'll want to connect to 2.4 GHz.
If you need even more bandwidth, you can opt for a tri-band router, which contains two 2.4 GHz and one 5 GHz. You'll still be able to allocate devices to individual bands, so this is a great option if you have a lot of active users and want to be able to stream videos or games, or if you're looking to invest in Wi-Fi for a business that will have many customers using it at once. While a dual-band is often enough for most households, you can tell you need an upgrade should you notice lagging despite having a newer router.
Wi-Fi Extenders vs. Mesh Wi-Fi Systems
Wi-Fi extenders allow you to extend the reach of your internet throughout the house without replacing your entire router. While these certainly work just fine, the newer mesh system is quickly becoming the preferred method of extending coverage.
Mesh systems use a constellation of hubs or points, which each function as individual Wi-Fi routers, bringing speedy and powerful internet to multiple areas in your house. Often, they also function as smart speakers that can play music and podcasts and serve as virtual assistants, controlling smart home devices by voice command. The other benefit with mesh systems is that all hubs function under the same network, which means that you will connect to the same network no matter where you are in the house. An extender does not have that luxury, so every time that you want to change from the router to extender, you'll have to switch between networks.
How We Selected and Rated Them
Several of the mesh routers on this list, including the Eero, Google Nest, and Netgear Orbi, have been carefully tested and reviewed by our test team. To select the remaining, we consulted 10 expert sources such as Digital Trends, PCMag, and Tech Radar, as well as researched 12,000 consumer reviews. Our Consumer Score represents the percentage of customers who rated the product at least four out of five stars on retail and review sites like Amazon, Walmart, and the manufacturers' sites.
—GREAT VALUE—
Netgear Nighthawk R6700
Consumer Score: 83% give it 4 stars or higher
A reliable and affordable router great for most homes up to 1,500 square feet.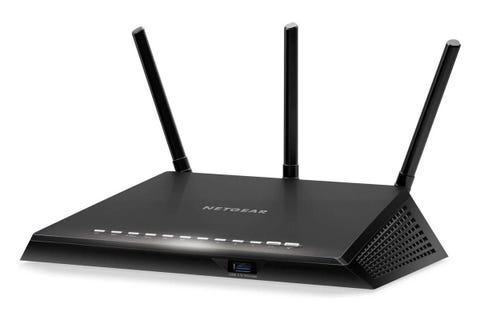 NETGEAR Nighthawk Smart Wi-Fi Router, R6700
Includes multiple Ethernet and USB ports
Affordable and reliable
Must pay extra for Netgear Armor security subscription
With an average of 4.3 stars from over 35,000 reviews on Amazon, it's safe to say that the Netgear Nighthawk R6700 is one of the most popular, reliable, and affordable Wi-Fi routers around. This router is rated for homes up to 1,500 square feet and boasts a 16Hz dual core processor, three antennas, four Ethernet ports, and a USB 3.0 port. Netgear Armor follows all the wireless security protocals you'd need, and the Nighthawk app walks you through how to set up the router, as well as manage parental controls like internet content access and screen time.
—FOR GOOGLE HOME USERS—
Google Nest Wi-Fi
Consumer Score: 81% gave it 4 stars or more
Broaden your Wi-Fi coverage and your Google smart home ecosystem.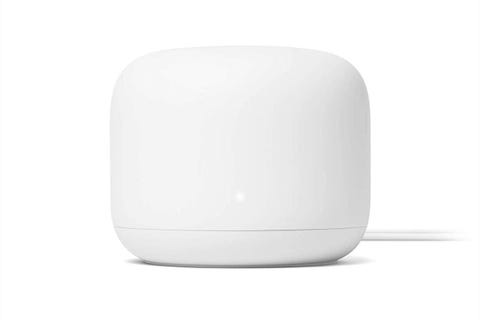 Google Nest Wifi AC2200
Google
amazon.com
$169.00
$124.00 (27% off)
Simple design with built-in speakers
Great Google Home integration
If you're willing to dish out a little extra cash, you'll find that the Google Nest Wi-Fi is a great alternative to your typical router. It forms a system of hubs, which Google calls "points," that double as smart home speakers with built-in Google Assistant so they can stream music and podcasts and voice control other smart devices. This system will mesh perfectly with other Google Home products to optimize your smart experience. While the satellites don't include any Ethernet ports, the router does have two for wired connections.
In our testing, setup was incredibly easy, taking less than 10 minutes from unboxing to internet connection. We also tested Google's claim that one router and hub will cover as much as 3,000 square feet and found that it held up, providing high-speed internet up to about 70 feet away. But even when not at its fastest, it let us stream movies and conduct video calls without a hitch.
—PREMIUM MESH—
Eero Pro 6
Consumer Score: 85% give it 4 stars or higher
This top mesh system covers 2,000 square feet per Eero hub.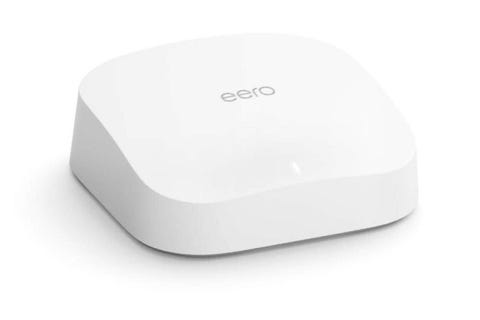 Eero Pro 6
eero
amazon.com
$229.00
$183.00 (20% off)
Seamless connectivity
Easy-to-use app
Adding multiple Eero routers can get expensive
The latest Eero mesh router can create a powerful mesh system, with each hub covering 2,000 square feet—so a three-pack can cover an impressive 6,000 square feet. It's easy and intuitive to set up and use by following the instructions on the Eero app from your phone, which also shows you connected devices. With the ability to support over 75 devices, the Eero can fix the dead spots and buffering that your current network suffers from, which our tester confirmed. "Every room in my 150-year-old house is separated by lath and horsehair-plaster walls (no open concept here). Because of this, Wi-Fi and cellular signals are weak or get blocked," said our tester. "Before I had the Eero, my Ring cameras regularly got knocked offline, my teenager would complain about his Xbox freezing up mid-Fortnite battle, and the smart TV in our upstairs bedroom often lost its network connection. I plugged the Gateway unit directly into my modem on the first floor, then put a second Eero unit upstairs, and all of those issues went away. I'm saving the third unit for when I'm done renovating my summer kitchen into a guest house."
—FOR LARGE HOMES—
Netgear Orbi AC3000
Consumer Score: 82% gave it 4 stars or more
A variety of satellites, including one that functions as a smart speaker, can be added.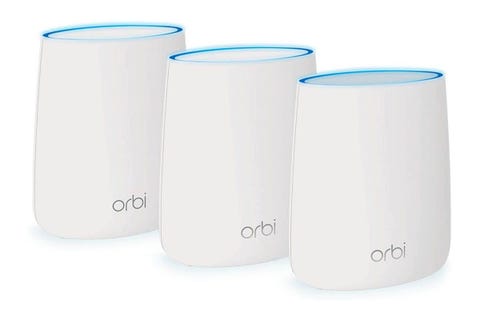 Netgear Orbi AC3000
NETGEAR
amazon.com
$699.99
$425.00 (39% off)
This Orbi mesh system is ideal if you need to cover a large area or accommodate many users. Including one router and one satellite, the Orbi can cover up to 5,000 square feet. Should you need to extend your internet even farther, Netgear also offers a variety of desktop, wall-plug, and outdoor tabletop satellites, as well as one that functions as a smart speaker.
In our testing, we found that this tri-band mesh system provided consistent and reliable internet. Our Amazon Fire TV connected easily to streaming services like Netflix, Amazon Prime, and HBO Max without any lagging or buffering. It was also able to download some large 30-gigabyte files to a Playstation, which was a bit slow but steady and eventually successful. The included instructions could have been a bit clearer. Still, setup was generally simple.
—BEST BUDGET—
TP-Link AC1750 Archer A7
Consumer Score: 82% gave it 4 stars or more
Get high-speed internet without paying extra for unnecessary coverage.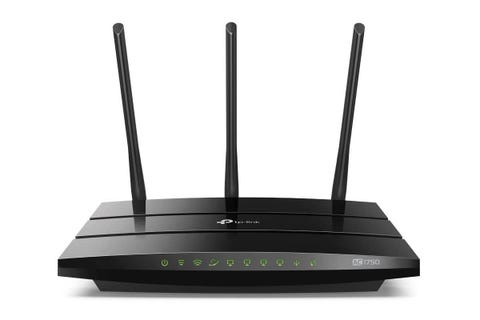 AC1750 Archer A7
Affordable
Four Ethernet ports
Only covers up to 2,500 square feet
While a powerful processor is essential for seamless gameplay, you would be remiss to disregard your Wi-Fi connection. Though it may not have the flash to fit the usual gamer aesthetic, this dual-band router can handle your everyday games while still providing enough bandwidth for other users to connect their devices, too. It features four LAN ports, which allow for wired connection to the internet—often preferred for certain gaming sessions. The Archer A7 is a great option for hobby gamers, who can save money by opting for a dual-band router without sacrificing much speed while running most online games.
—GREAT FOR GAMING—
Asus AC2900
Consumer Score: 87% give it 4 stars or higher
Dedicate an entire bandwidth to your gaming needs.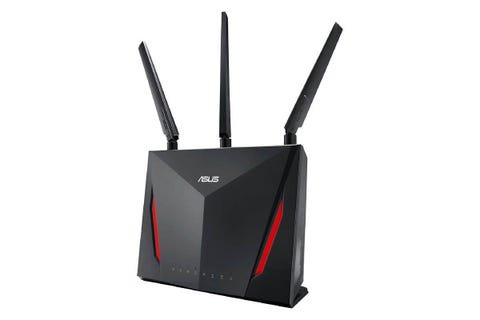 ASUS AC2900 WiFi Gaming Router
Adaptive QoS technology
Ethernet and USB ports
This dual-band router is powerful enough to handle your everyday connectivity needs, as well as some gaming. In addition to speeds at up to 2917 Mbps, Asus's Adaptive QoS technology allows you to fully dedicate a bandwidth to gaming under gamer solo mode to prevent any lagging. Plus, there are four LAN ports, as well as USB 3.1 and 2.0 ports for direct connectivity to smart home devices or gaming consoles.
—PREMIUM GAMING—
Razer Sila
Consumer Score: 80% gave it 4 stars or more
Complete your Razer gaming setup with the gaming brand's first monitor.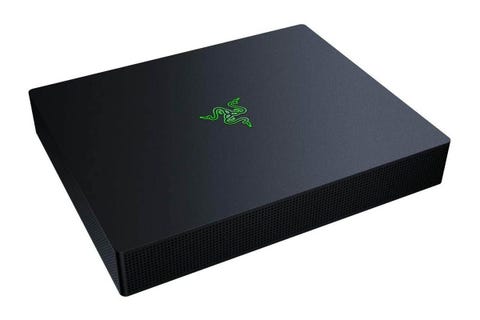 Sila
Tri-band system
Can be linked into a mesh network
Expensive
No malware protection
Looking like a miniature console, the Sila could be the missing link to your ultimate gaming setup. This is Razer's first router, and the respected gaming brand designed it with, well, gaming as the priority. Since it is a tri-band system, it can handle a lot of traffic on its own. But if you're after some truly impressive coverage, multiple routers can link as a mesh system, with a maximum of three covering up to 9,000 square feet—though that would be a considerable investment. The Sila is easy to set up and features an inclusive app for iOS and Android, which allows you to manage the router and shows connected devices, internet connection, and guest networks. While the Sila certainly shows up performance-wise, it's lacking in malware protection; if that's a concern, you may want to look for a more secure option.
Gabrielle Hondorp
Before joining Runner's World as an Editor in 2019, Gabrielle Hondorp spent 6 years in running retail (she has tested top gear from shoes, to watches, to rain jackets which has expanded her expertise—and her closets); she specializes in health and wellness, and is an expert on running gear from head-to-toe.
Paige Szmodis
Paige Szmodis is an editor for Runner's World, Bicycling, and Popular Mechanics, who researches and writes home, tech, and outdoor product reviews and news.